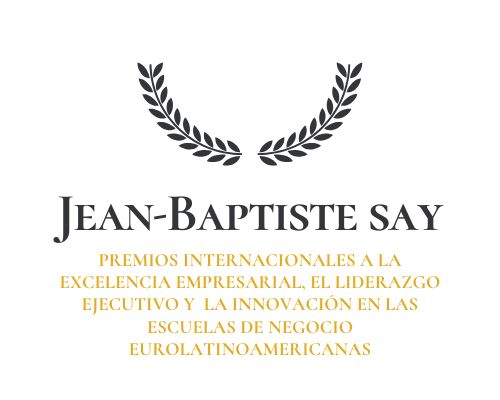 The Founder and Managing Director of Al-Khalifa Business School, (H.E.) Prof. Sir Manuel Freire-Garabal y Núñez has been appointed by Jean-Baptiste Say Awards as one of the two special mention prize from the jury in the international field for his business excellence and promotion of economic development projects and transformation of the territories
The initial nomination has come from Mr. Matías Méndez of the Catholic University of San Antonio de Murcia.
Among the fifteen winners in the world of Education, Business and Mentoring sector, the Amancio Ortega Foundation stands out for its commitment to CSR, the Business Institute, the Monterrey Institute of Technology, the School of Business and Management, or business firms like Cosentino and Persan.
In his young career Prof. Sir Manuel Freire-Garabal y Núñez LLB., MBA., Ph.D. H., works in the Higher Education field as an Associate and Visitor Professor of many Universities in Asia. He contributes writing as an expert in Higher Education at Universities like Harvard University, Yale University, the University of California-Berkeley, Indiana University and Oregon University Online, University of Southern California, between others as well as in media like The Times of India and The Economic Times, MSNBC or Microsoft Education and to the field of public opinion in Le Figaro and Le Monde.
He contributed in the field as a Counselor of many Academies in Europe and America as well as a Fellow of the Royal Asiatic Society of the United Kingdom and his recently published 4 books in 2019 about Law, History and Entrepreneurship.
Prof. Sir Manuel is also an advisor in Higher Education for different Royal Families and Private Offices of the GCC and as President of the Private Council of the Prince Mahmoud Salah Al Din Assaf, one of the most ancient Royal Families of Middle East.
Full Award Official Communication (Spanish translation) here: La Vanguardia Communication